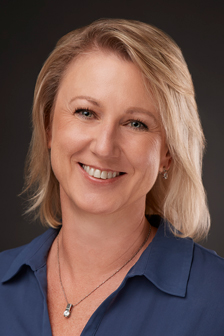 2014 Sales Hit Record for Sarasota County;
Manatee County Only 28 Sales From 2013 Record
The year 2014 closed with a flurry of sales in Sarasota County, propelling the annual total to an all-time record of 11,550 closed transactions, topping the 2004 total of 11,482. In addition, Manatee County came in at 7,976 sales, within 28 sales of the annual record of 8,004 set in 2013.
"This is truly historic news, and clearly demonstrates our region is experiencing a remarkable success story in real estate," said Association President Stafford Starcher. "Sarasota and Manatee counties have never seen this level of combined sales activity, which actually surpassed the 2004-2005 boom years of a decade ago. The credit goes to our members, who routinely provide excellent service to the buyers and sellers in our area. I couldn't be more proud of these amazing Realtors® and all those in industries that support real estate."
December saw closed sales in Sarasota County hit 929, with 659 single family homes and 270 condos changing hands. In Manatee County, sales were 766, with 553 single family homes and 213 condos sold.
One reason for the overall record may be attributable to the relative affordability of local properties. The overall sales volume was lower in 2014 than the 2004 record total in Sarasota County, when the median sales price for homes and condos was substantially higher than in 2014. While prices have recovered considerably in the past three years, they have not risen to the levels of a decade ago, when some experts predicted prices had reached unsustainable (and unaffordable) levels.
Inventory of available properties rose slightly for both Sarasota and Manatee counties in December, but were still low in comparison to the boom years of 2004-2006. This could continue to pressure prices upward in the coming months, due to the law of supply and demand.
"We are seeing a confluence of various factors that all help our market," said Starcher. "We have near record low mortgage interest rates, a recovering economy with unemployment at an eight year low, lower energy costs which improves household finances, and all the attributes that make our region such an attractive place to relocate and purchase property. The steady rise of home prices hasn't hampered sales, and therefore I expect more of the same in 2015."
The median sale prices for single family homes in the Sarasota County was $195,500, slightly higher than November's figure of $193,000. Manatee County saw the single family median price hit $235,000, the same as in November and just below the year's high of $245,000 reached in June. Condo prices were at $177,500 in Sarasota County, up from November's $175,000. In Manatee County, condos were selling at a median price of $168,000, the highest of the year and 16 percent above the November figure of $145,000.
Distressed sales, short sales and foreclosures, dropped to 20 percent of the total in December from 21.2 percent in November. During the 2008 market crisis, almost 50 percent of sales were distressed.
Pending sales stood at 691 for December in Sarasota County, below the 725 in November. This could point to slower sales in January 2015, which is traditionally a slower sales month before the spring thaw in local real estate activity. Manatee County saw pendings at 503 total – also lower than recent months.
"If history repeats itself, and it has in recent years, we should see our highest sales in the March through June time period," said Starcher. "Our dynamic real estate community is ready to tackle the market surge that we are expecting. Perhaps we could see yet another record year in 2015."
For more information on our local real estate market call Jane Ebury 941-726-9360 or email Jane@Relocatesarasota.com